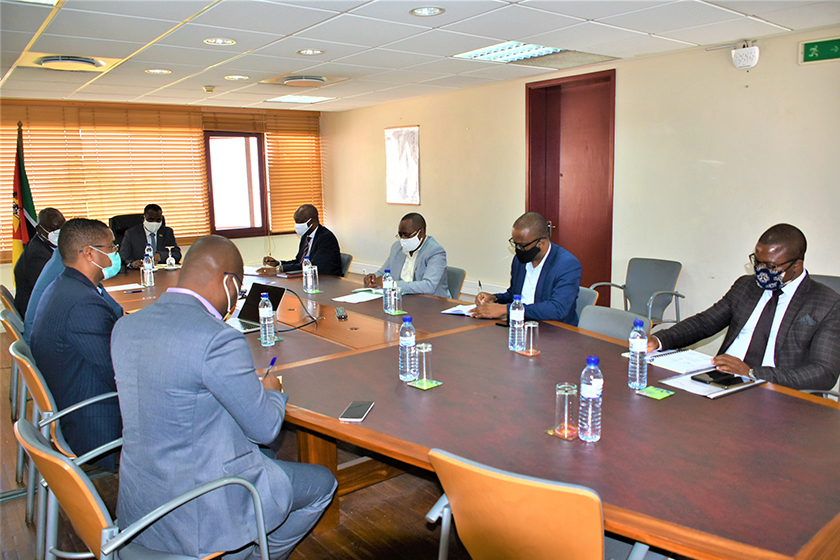 The Government of Mozambique, through the Ministry of Science and Technology, Higher Education and Technical Professional and MISA-Mozambique met this Wednesday in Maputo to explore opportunities for synergies in creating a safer environment for the use of Information and Communication Technologies in the country.
This is one of several meetings promoted by MISA-Mozambique with key stakeholders in the process of identifying the main challenges and opportunities that exist in the framework of the establishment of a legislative package on cyber security based on citizens' rights and freedoms.
On this occasion, the relevant Minister, Gabriel Salimo, argues that despite the existence of a legal framework aimed at Cyber Security, such as the Law on Electronic Transactions, much remains to be done for an effective protection of data in cyberspace in Mozambique.
The Minister also highlights the work of MISA-Mozambique and the urgency of a policy and strategy for Cyber Security in Mozambique, a process already underway, with the involvement of the various stakeholders. In addition, Gabriel Salimo points out the need and urgency of Mozambican legal instruments on the matter to be in line with international standards and conventions, such as the Budapest Convention on Cyber Security. "The coordination model suggested to us by MISA: Mozambique in this action, in which the Government, academics and Civil Society assume a fundamental role, will help to develop a work with results closer to the expectations of citizens in the area of Cyber-security in the country," said Salimo.
For MISA-Mozambique, represented by its President, Fernando Gonçalves, "the commitment of the Government, through the Ministry that oversees the area of Science and Technology, Higher Education and Professional Technical, represents a very important step so that in the short future Mozambique will have specific legal instruments of Cyber Security, especially focused on data protection and Digital Rights".
With the joint work, it is expected that in the coming days a proposal for a Cyber security as well as data protection law will be produced, a process to be carried out from a set of research actions, debate, reflections that will involve civil society, government and parliament.